The Latest NFT Collection To Launch On Solana
Non-fungible tokens (NFTs) and the metaverse are making it possible for people to exist within virtual spaces. This relatively new area of innovation falls under the cryptocurrency ecosystem, which touts a market capitalization of $2.2 trillion as of press time.
Most notably, NFTs are being launched on various blockchains, with stakeholders pivoting to faster Layer-1 chains such as Solana. 
While Ethereum still leads the pack in DApp development, Solana is slowly rising the ranks, currently hosting over 350 DeFi and NFT applications.
According to CryptoSlam metrics, over $1 billion in NFT sales have taken place on Solana as of January 2022. The largest one is the Degenerate Ape Academy NFT collection where a total of 10,000 indistinguishable 'Apes' sold for close to $2 million. 
Well, there is a new Solana NFT collection on the block; Chingari, one of the most popular short-video applications, recently launched its NFT collection dubbed 'GARI Panda'.
This milestone will kickstart Chingari's journey from a centralized creator economy to a decentralized ecosystem. Given the platform's 35 million-strong user base, a move into the metaverse will likely attract more stakeholders. 
A New NFT Collection on Solana 
The GARI Panda NFT collection launched on March 29 through a presale on the SolRazr launchpad. Following the successful completion of this event, 4,999 GARI Panda NFTs have been released to the public market with the debut price set at 2 SOL.
Meanwhile, the remaining 'Pandas' (5000) will be equally distributed between the GARI and SOLR ecosystems. 
So, how is this collection different from the speculative NFTs that have been launching in recent months? Besides a solid backing from the Solana community, GARI Panda NFTs will be the heartbeat of Chingari's metaverse (Chingari-verse).
That said, let's delve deeper into the value proposition of this upcoming NFT collection and metaverse. 
Lifetime Free Access on Chingari-verse 
GARI Panda NFT holders will enjoy a lifetime free access to Chingari's metaverse, which will be hosting virtual experiences by influencers and celebrities.
In addition, members of the Chingari Panda club will be able to attend exclusive 'invite-only' parties held in collaboration with prominent figures. 
Ecosystem Rewards 
Chingari's metaverse will feature p2e ecosystem rewards for GARI Panda owners who engage in the on-chain games.
The community will also be eligible for a share of the revenues generated from NFT-minted newsletters and Panda apparel merchant products (10% of all online and offline sales). 
Exclusive Interaction with Bollywood Stars
Chingari Panda club members will have a once-in-a-lifetime opportunity to meet Bollywood A-listers, featuring exclusive AMA sessions.
Furthermore, this NFT community will be exposed to premium content from creators, allowing users to virtually participate in paid live streams and Chingari-sponsored events. 
Music Video Streaming and Movie Production 
The Chingari-verse will introduce an independent recording label (Chingari Music) where fans can stream premium content.
Proceeds from this initiative will be distributed to the GARI Panda NFT club. More interestingly, Chingari-verse will pioneer a decentralized movie complex, enabling its NFT community to invest in short movie productions. 
Looking Ahead 
With barely a week since the official launch, Chingari's NFT collection has shown massive potential in taking the short-video application to the next level.
The project also plans to enable a passive income strategy through NFT staking; this program will reward GARI Panda NFT holders with the $GARI token (currently being used for tipping creators on Chingari). This token is already listed on several crypto exchanges, including Huobi, OKX and MEXC Global. 
Moving away from the fundamental architecture, Chingari will leverage industry partnerships to scale its metaverse.
The firm recently partnered with Fashion TV, a move that will enable both players to enhance their metaverse worlds. Chingari's CEO and Co-Founder Sumit Ghosh commented on this particular milestone, noting that, 
"The partnership will be mutually beneficial for both the brands with Chingari getting exclusive rights to play Fashion TV content on its platform,"
In future, Chingari's goal is to become one of the most active metaverse ecosystems with a cutting edge in the creative industry.
Thanks to the firm's experience and NFT collection launch, this vision could soon be a reality. 
Was this writing helpful?
Solana Killer Aptos (APT) Jumps 8% as Market Falls, Here's Why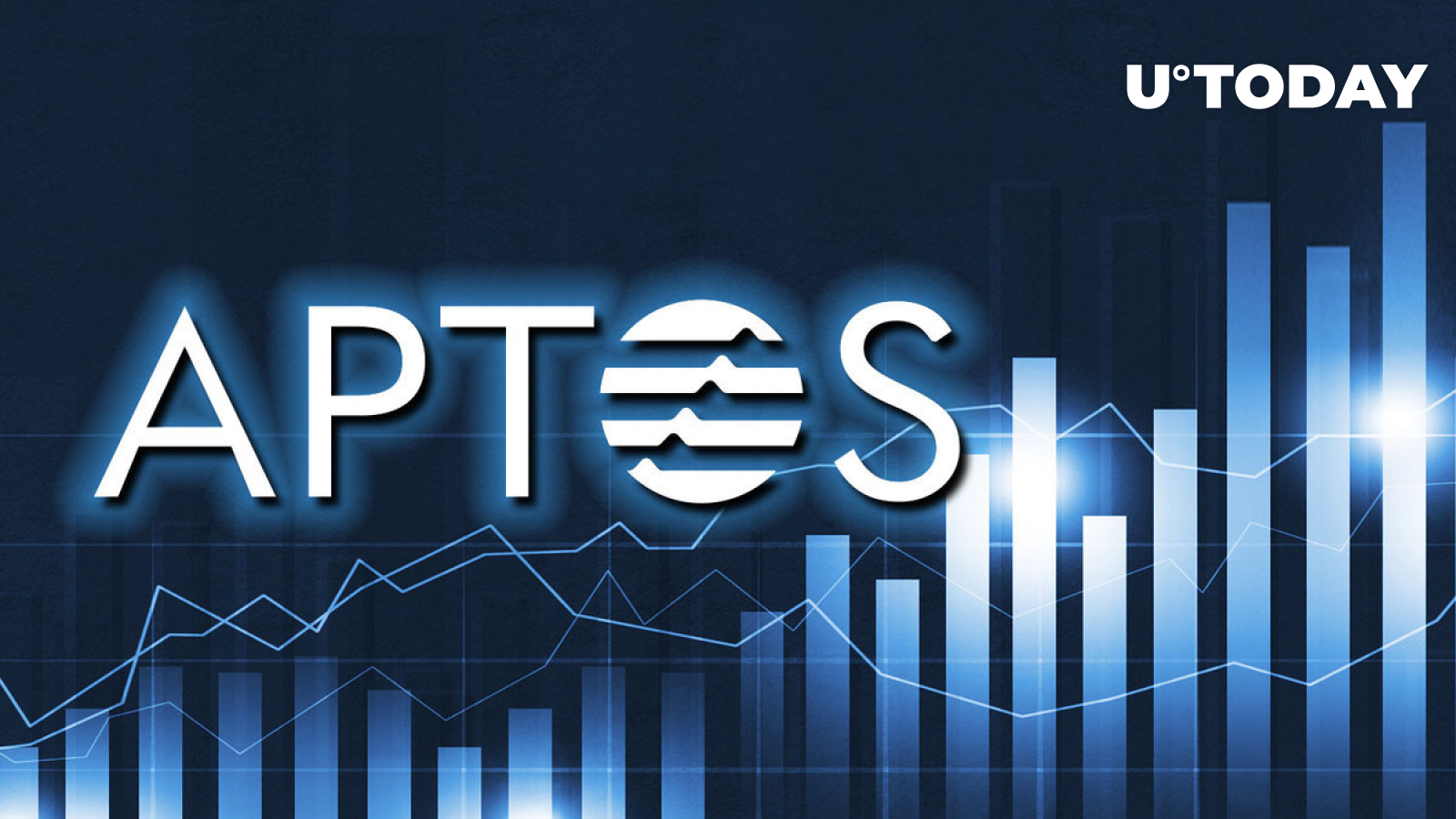 The cryptocurrency market is currently trading down, with the majority of crypto assets suffering losses over the daily timeframe.
Bitcoin, the largest cryptocurrency by market capitalization, had a dull weekend characterized by steady prices and low volumes, closing in on $26,000 after losing 2.05% in the previous 24 hours.
Aptos' APT, dubbed the "Solana killer," is one of the few tokens in the green, climbing as much as 8% in the last 24 hours. APT rose from $5.29 to $5.83 in today's trading, extending the climb that began on Sept. 22 after it found support near $5.04.
At the time of writing, APT had eased some of its gains and was up 6.87% in the last 24 hours to $5.65. The token has likewise gained 5.61% in the last seven days.
APT 24-hour trading volume is also witnessing a spike of 226%, according to CoinMarketCap data, as traders jumped into the market volatility to capture gains; over $419 million worth, or 74,071,687 APT, have been swapped in the last 24 hours.
The exact reason for the rise remains unknown, as a glance through the official Aptos X page reveals no big announcement or upgrade that might have triggered the rise.
However, Aptos attracted attention over the weekend after Upbit, South Korea's largest cryptocurrency exchange in terms of trading volume and customer base, made an important announcement.
In a statement on Sept. 24, Upbit stated that it temporarily suspended deposits and withdrawals for the APT token after confirming an abnormal deposit attempt.
The exchange subsequently resumed deposits and withdrawals but highlighted the possibility that "the price may change drastically when (APT) deposits and withdrawals resume."
This is significant because South Korean crypto traders have a history of driving major token rallies. The region is the source of the so-called Kimchi Premium, which causes the price of Bitcoin on local markets to trade up to 30% higher than the price on global exchanges. 
All Image and Text copyrights belong to their respective author at the
Source this is a syndicated feed of information for educational purposes.
DISCLAIMER:
Beneath Part 107 of the Copyright Act 1976, allowance is made for "truthful use" for functions corresponding to criticism, remark, information reporting, instructing, scholarship, and analysis. Honest use is a use permitted by copyright statute that may in any other case be infringing."
Bitcoin and Ether Experience Significant Outflows, While XRP and Solana See Inflows
In a recurring trend, cryptocurrency investment products have once again witnessed a downturn, marking their sixth consecutive week of outflows, according to data unveiled by CoinShares.
For the week ending September 24, the digital asset market experienced a significant withdrawal of funds, tallying $9 million in outflows.
Bitcoin's Exodus Continues; Ether Follows Suit
The world's premier cryptocurrency, Bitcoin, found itself in a precarious position as it recorded its third consecutive week of outflows, amounting to a substantial $6 million loss within the past week.
Investors seemed reluctant to hold their positions, with short Bitcoin positions alone seeing a substantial outflow of $2.8 million. Meanwhile, Ether, the second-largest cryptocurrency by market capitalization, also grappled with a dire situation, marking its sixth consecutive week of outflows, with a total of $2.2 million leaving the market over the week.
Altcoins Buck the Trend
In a surprising twist, some altcoins managed to swim against the current. XRP and Solana, in particular, witnessed inflows of $0.66 million and $0.31 million, respectively. This trend indicates a growing interest among investors in the alternative cryptocurrency space, with continuous capital inflows into XRP and SOL.
The report from CoinShares highlighted a stark contrast in sentiment between European and U.S. investors. European crypto investment products enjoyed a healthy influx of $16 million, while their U.S. counterparts faced an exodus, with $14 million flowing out.
This regional disparity can be attributed to the uncertainty surrounding cryptocurrency regulations and recent actions taken by the U.S. Securities and Exchange Commission (SEC) against various crypto companies.
Furthermore, the report revealed a concerning trend as weekly trading volumes plummeted below $820 million, significantly below the 2023 average of $1.16 billion. This dip in trading activity reflects the current bearish pressure in the digital asset market.
All Image and Text copyrights belong to their respective author at the
Source this is a syndicated feed of information for educational purposes.
DISCLAIMER:
Beneath Part 107 of the Copyright Act 1976, allowance is made for "truthful use" for functions corresponding to criticism, remark, information reporting, instructing, scholarship, and analysis. Honest use is a use permitted by copyright statute that may in any other case be infringing."
Bitcoin Spark Could Lead Polygon, Solana and XRP To The Next Bullrun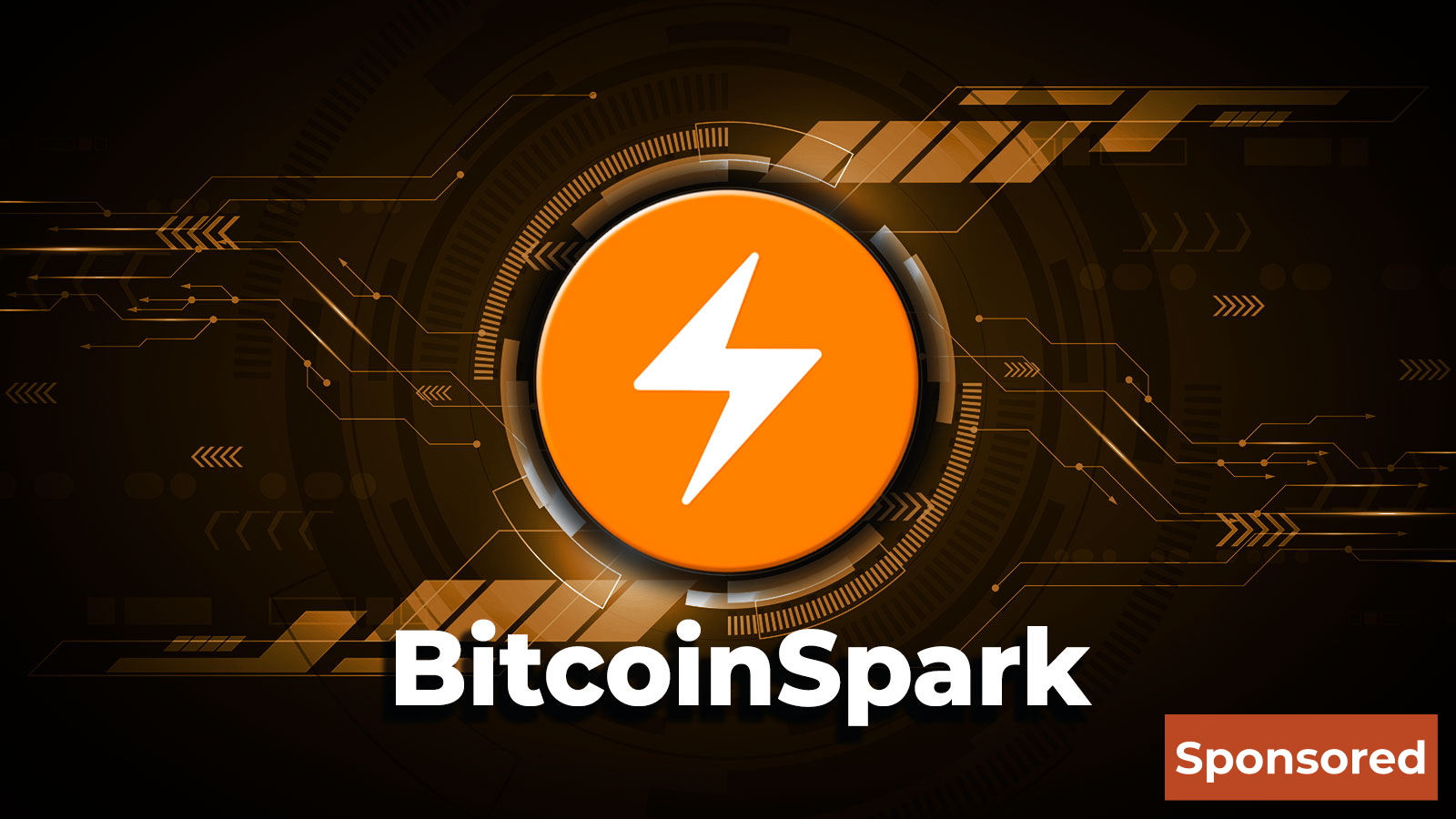 Guest Author
Bitcoin Spark is the new inauguration that will set massive waves in blockchain technology
The decentralized ecosystem has emerged to become among the leading technological innovations in contemporary society. There have been inaugurations such as Polygon, Solana, and XRP, which have taken the industry by storm. Polygon and Solana are extremely considered due to their fast transactions and improved scalability. 
For instance, Solana can make up to 1000 transactions per second. A new digital currency platform has been inaugurated called Bitcoin Spark. The decentralized network has a hybrid consensus mechanism, which will improve transaction speed, efficiency, and transparency. This article will discuss Bitcoin Spark's operation. 
What Are Altcoins? 
Bitcoin, generated in 2009 by an anonymous individual called Satoshi Nakamoto, is regarded as the pioneer of all digital currencies. The digital network has also set a standard of attracting several venture capitalists into the crypto ecosystem. 
Nevertheless, altcoins are referred to as other digital currencies apart from Bitcoin. They are also considered as options to Bitcoin. Some prominent altcoins include Ethereum, Solana, XRP, and Polygon. They were generated to promote scalability interoperability and increase transaction speed. 
Are Altcoins Profitable?
Altcoins are profitable as they generate traction from institutional and retail investors. Coinmarket, the leading price tracking website, listed 1,500 digital currencies in the decentralized ecosystem. 
Among them are Polygon, Solana, and XRP. XRP is among the digital currencies that have set massive waves in the financial technology universe. The platform has surged amid the winter due to the winning against the US Securities and Exchange Commission. 
Bitcoin Spark to Lead Amid the Imminent Bullrun
The decentralized ecosystem yearns for a project that will create a milestone in the development of blockchain technology. Bitcoin Spark has depicted massive potential that will create a massive wave in the web3 community. The platform has already depicted signs of development amid the cryptocurrency winter. To set a transparency policy with its participants, the virtual currency has been audited by comprehensive auditing firms Vital Block and Contract Wolf.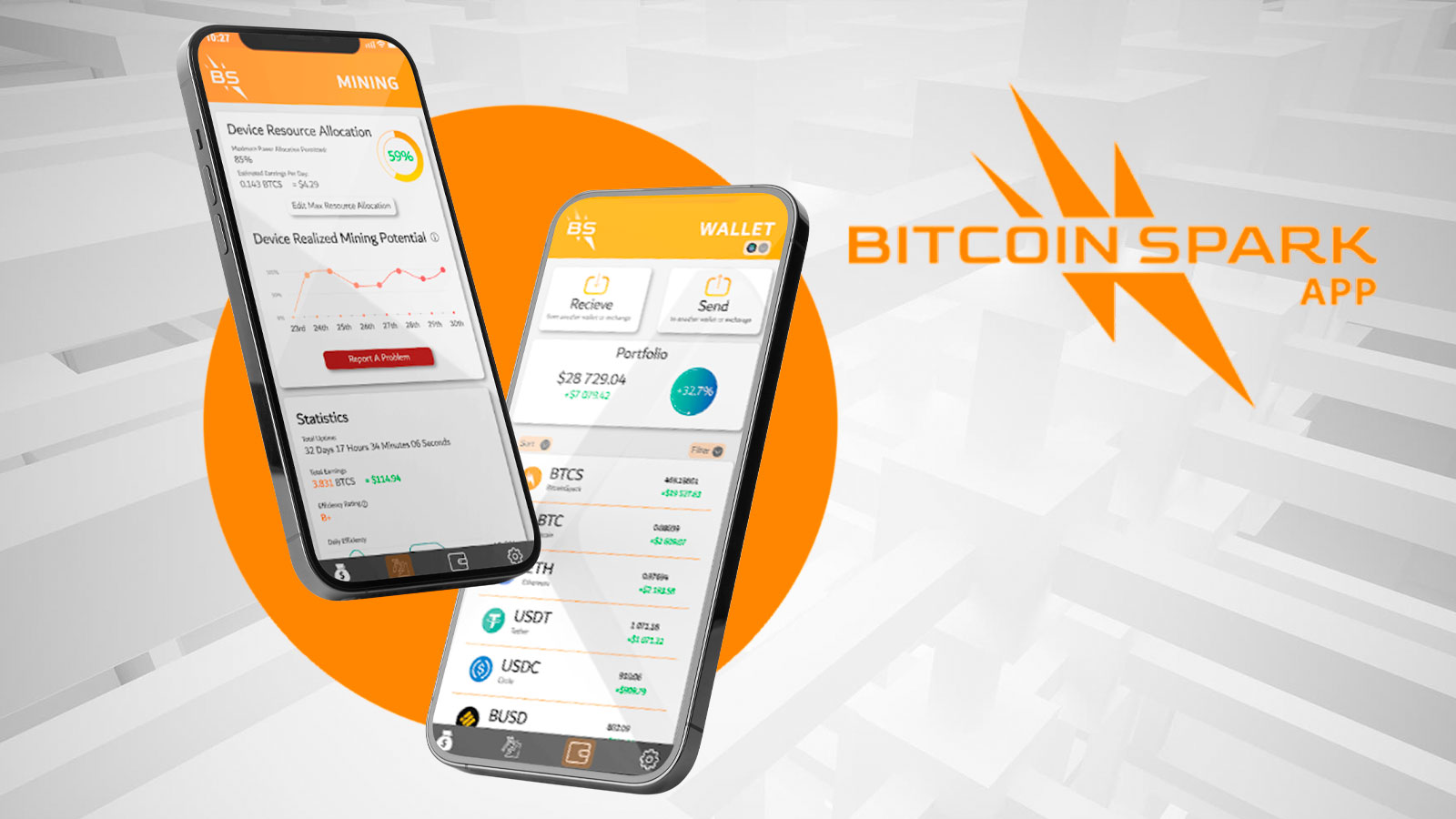 The digital currency has a unique marketing strategy that will attract a global audience. Other decentralized platforms conduct marketing plans based on traditional methods. On the other hand, the new Bitcoin fork uses innovative disruption to interrupt the traditional norms of brand promotion. 
Among the features utilized are storytelling, strategic positioning, and leveraging contemporary technology. The new platform also utilized methods including influencer partnerships to have a wider audience reach and community building. The platform also cooperates with other blockchain networks and has a team that conducts all the marketing systems. 
The platform has also set a mechanism that helps individuals earn via a referral program. The network allows the natives and new members to earn an income through the referral. A  10%  commission and bonus will be given to individuals who refer members who conduct purchases above $60. An interesting part is that there are no limitations for earning in the network. 
Bottomline
The crypto sphere is quickly changing, and most individuals seek an opportunity to join the bandwagon. Bitcoin Spark is the new inauguration that will set massive waves in blockchain technology. The digital platform has a double mechanism that will allow validators and miners to generate revenue. 
Learn more about Bitcoin Spark on:
Website: https://bitcoinspark.org/ 
Buy BTCS: https://network.bitcoinspark.org/register
All Image and Text copyrights belong to their respective author at the
Source this is a syndicated feed of information for educational purposes.
DISCLAIMER:
Beneath Part 107 of the Copyright Act 1976, allowance is made for "truthful use" for functions corresponding to criticism, remark, information reporting, instructing, scholarship, and analysis. Honest use is a use permitted by copyright statute that may in any other case be infringing."